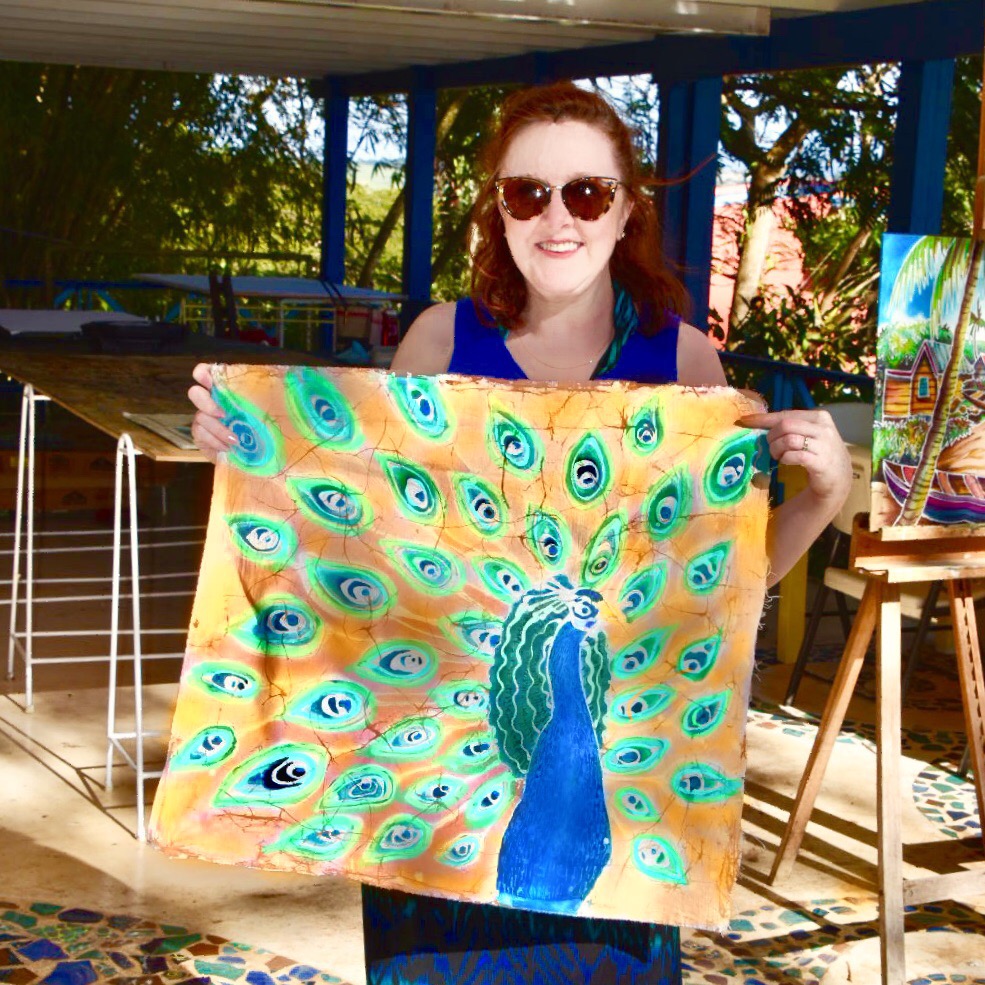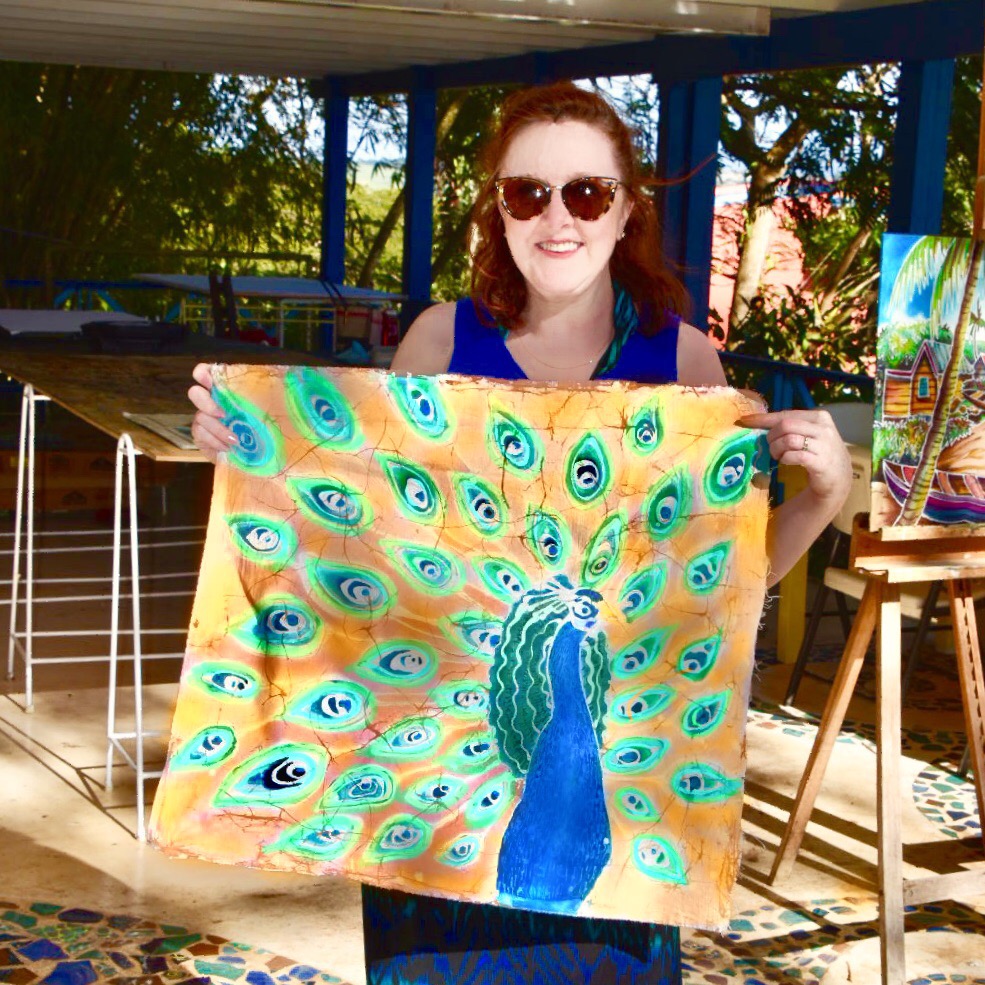 Last week while on vacation in Barbados, I had the pleasure of spending a day with Henderson Reece, learning to batik. "Hendy" is a marvelous artist and teacher. Check out his work on his website at http://www.batikartbarbados.com/
We started with a practice piece.. something to get used to using the tjantin (pronounced chantin), a tool to make thin lines of wax on the fabric. We used charcoal to draw on the cotton, which was stretched on a frame.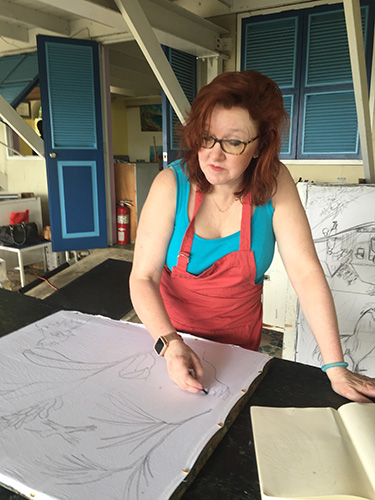 I looked out over the gorgeous landscape from Hendy's open-air studio and drew some leaves & plants, a hummingbird and a rooster's head, as well as lines and shapes for practice.
While I was working on my design, Hendy was heating up the wax.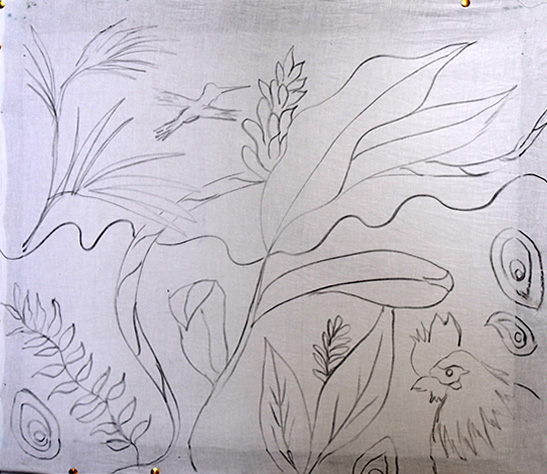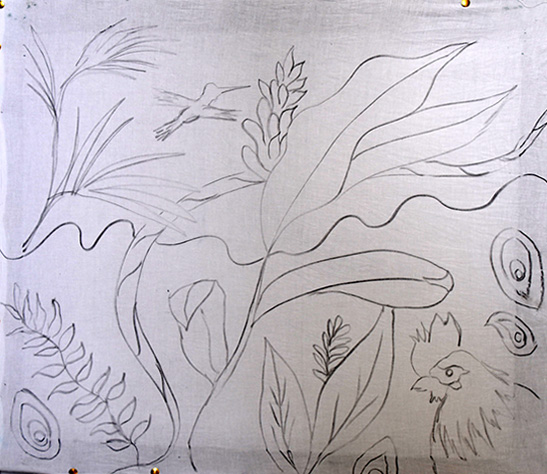 Concurrently, I then started drawing my design for my "finished piece." I had taken photos of peacocks up at the Barbados Wildlife Reserve  earlier in the week, and worked up some sketches for design ideas prior to coming to class.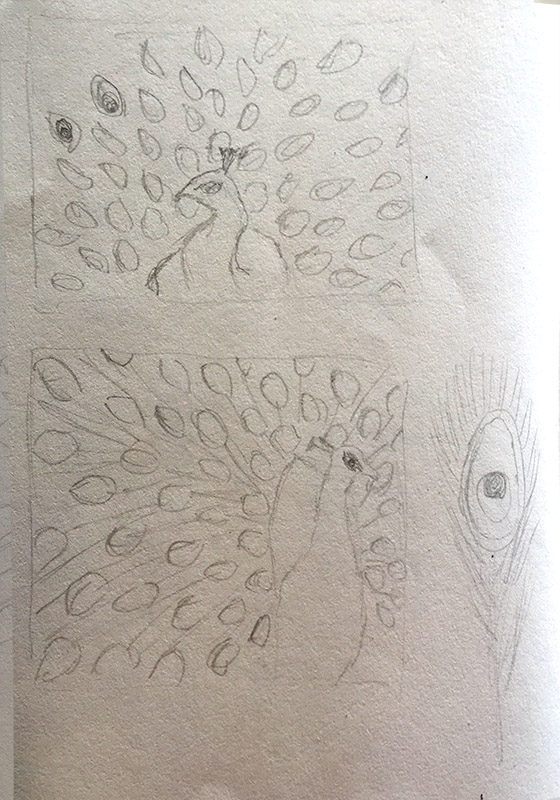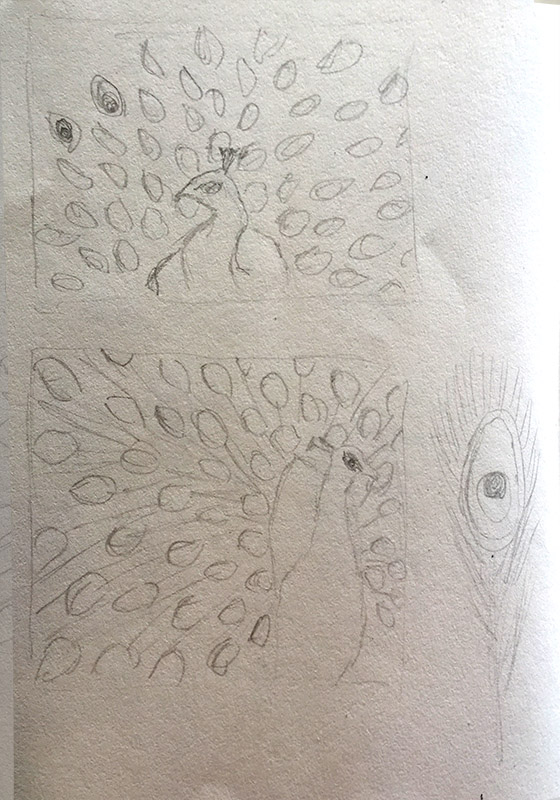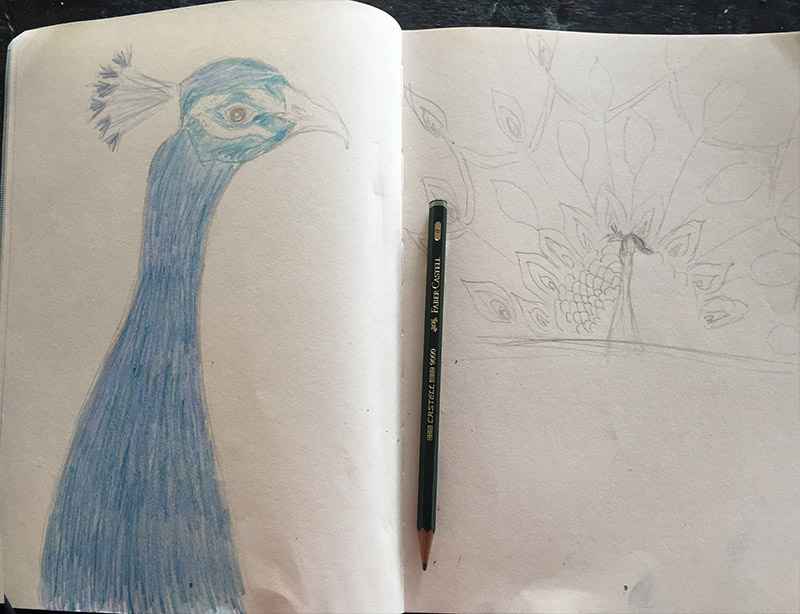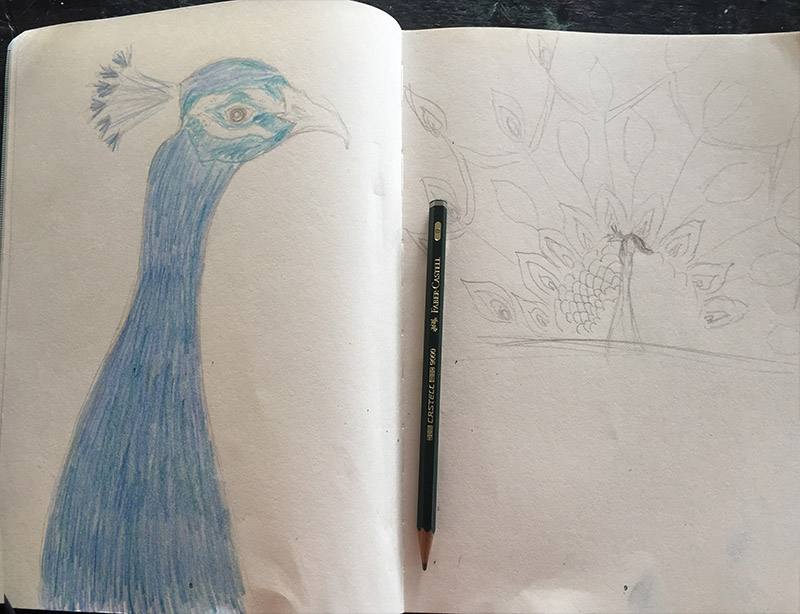 I've got to say, using the wax in the tjantin takes some practice! It goes to show how taking a workshop like this can be so valuable. The tjatin only holds a small amount of wax- a real Goldilocks dilemma! If too hot, the wax will spread into a thick unattractive line with blobs- if too cold, the wax won't penetrate through the fabric and the dye colors won't be contained within the shapes. It's clear that getting the wax "Just Right" takes lots of practice!
Batik Art Process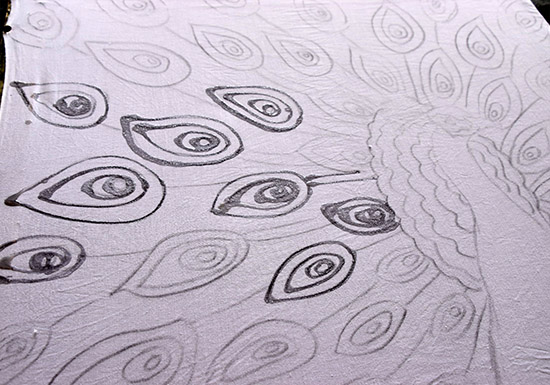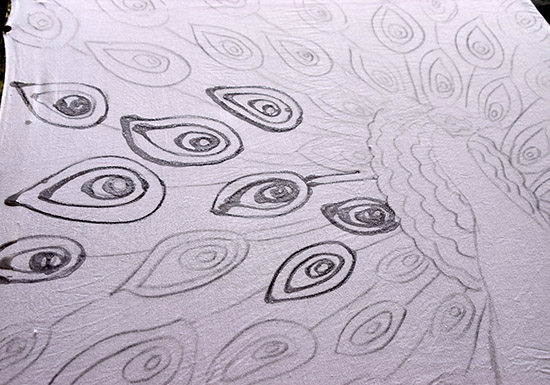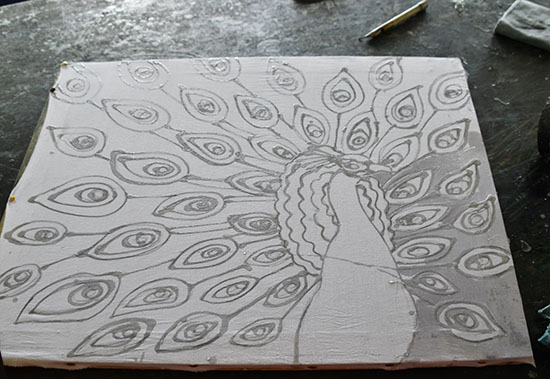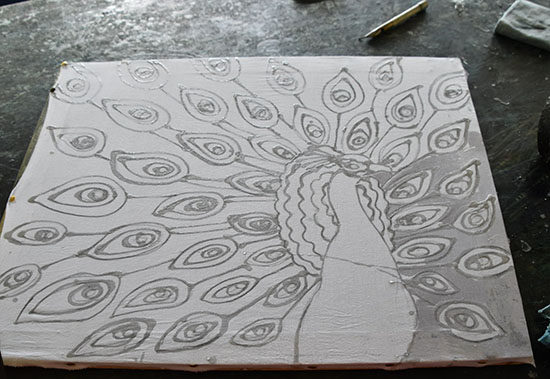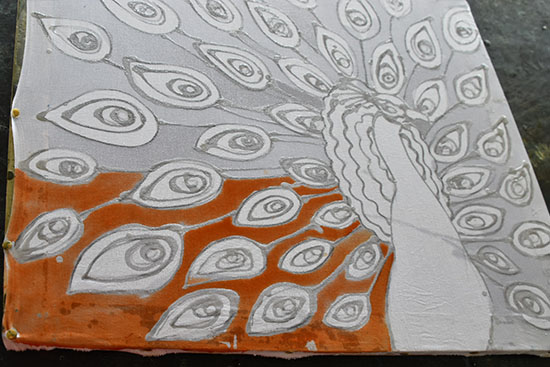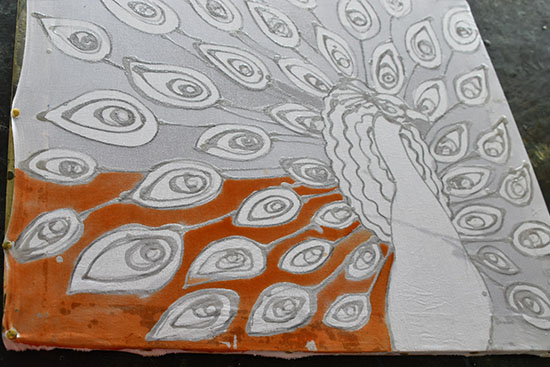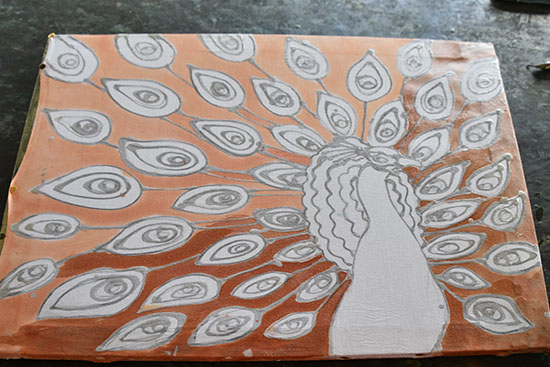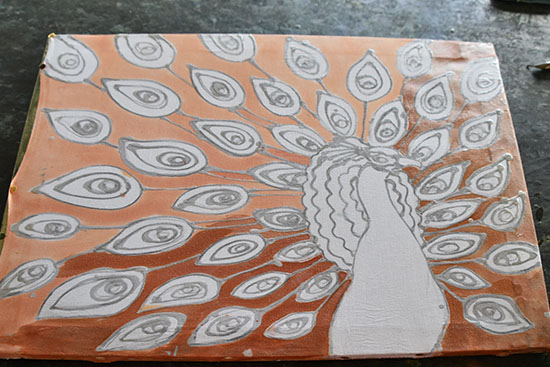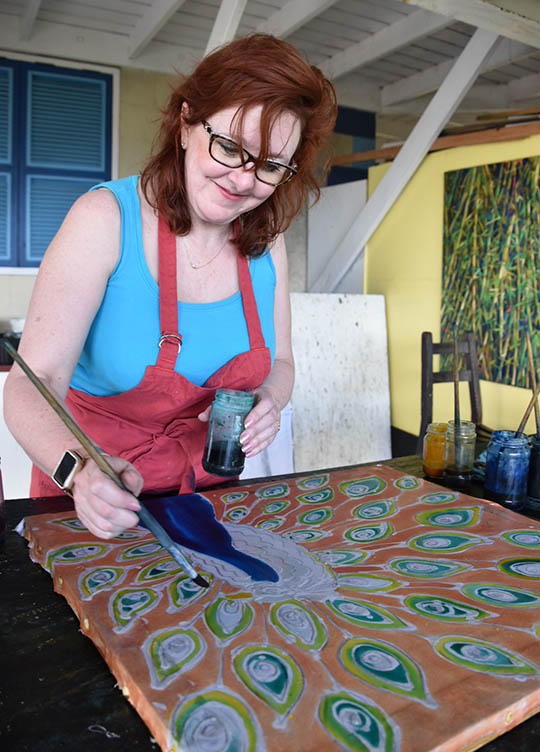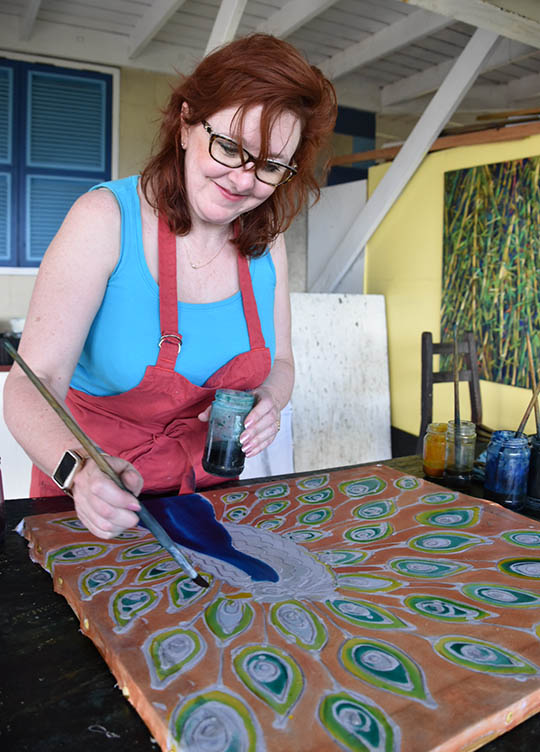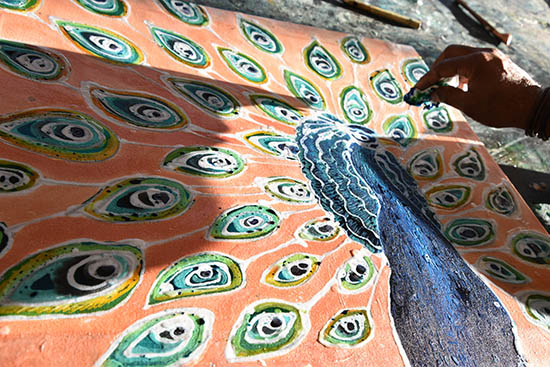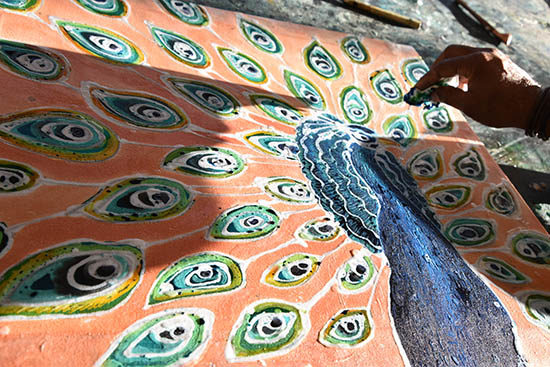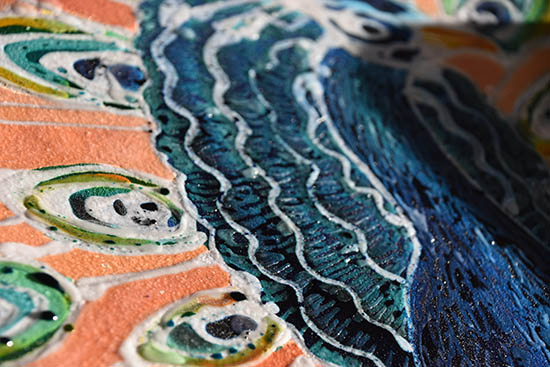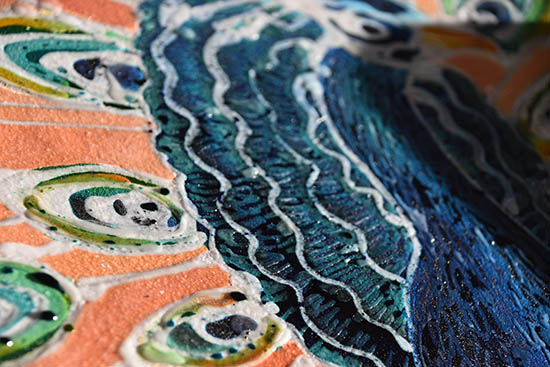 Now the dye on my peacock needs to set, so we went back to my practice piece. We painted wax over anything I wanted to stay white (the practice piece is only using 1 color of dye). Then I scrunched it a bit, to crack the wax and get the organic cracked lines through the piece. We then put it in a bucket with the Procion MX dye and saturated the piece, then hung it to dry.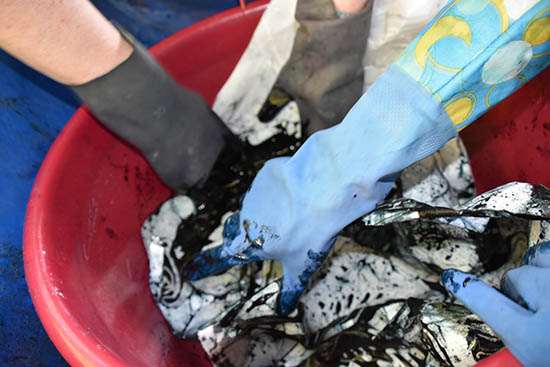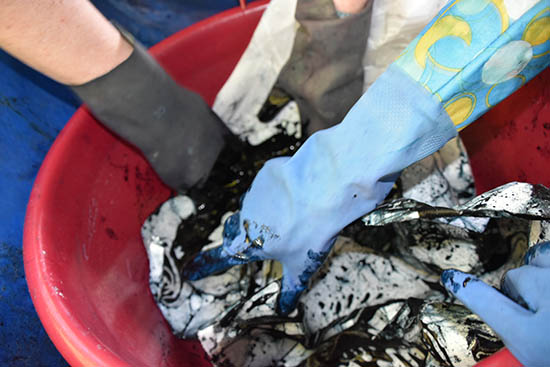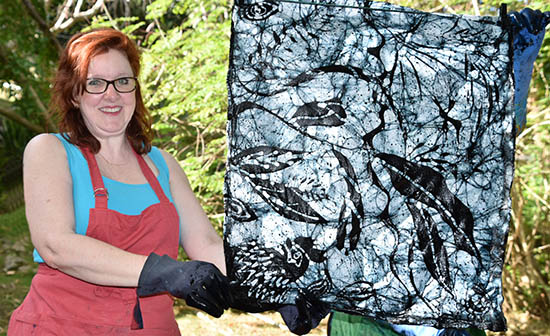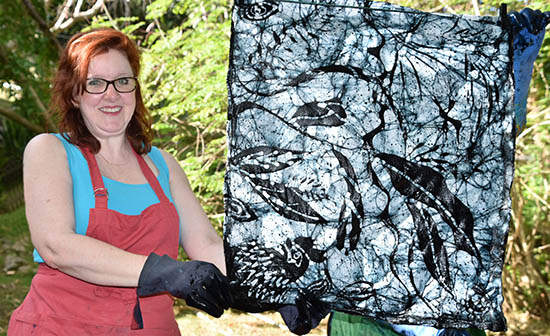 I love the look of the cracks over the piece! The final step in all of this is to boil the piece, which removes the wax.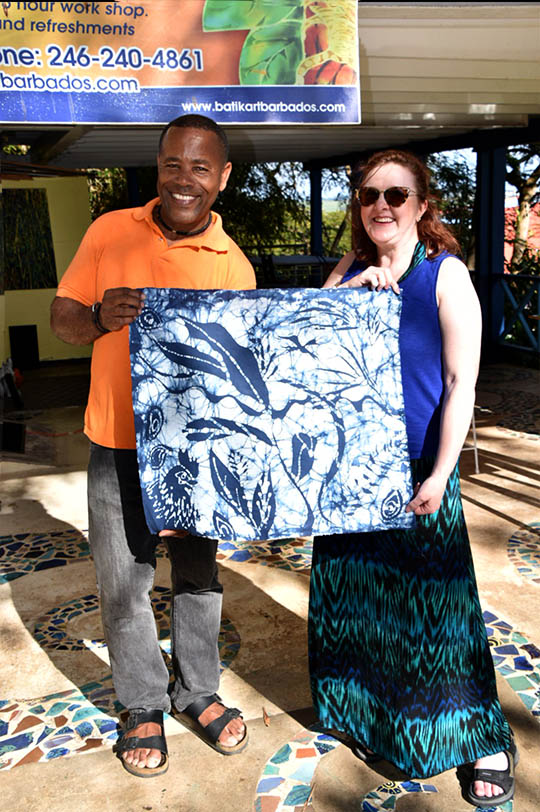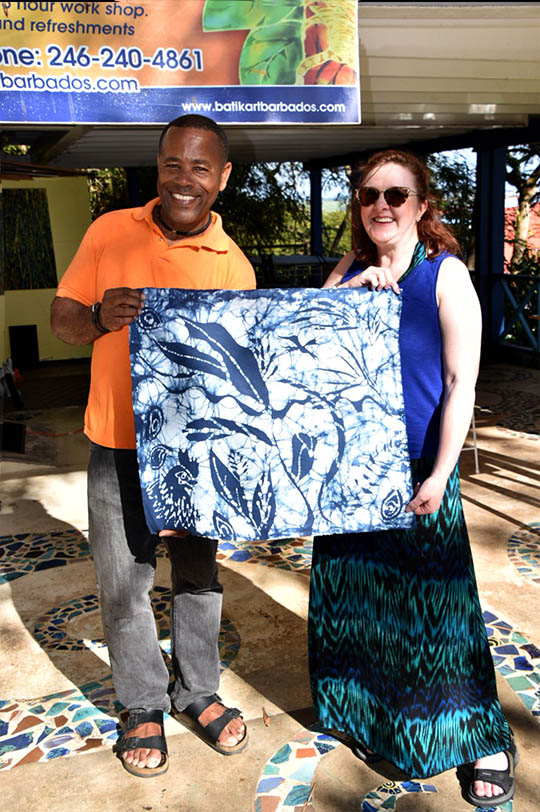 Henderson Reese Barbados Batik Workshops
I'd highly recommend taking a class with Hendy if you're in Barbados! Here's a link to his workshops page that has a fabulous video showing his work and the batik workshop: http://www.batikartbarbados.com/workshop.php
He also sells his batik artwork, so you can get some masterful batik for yourself, without having to learn to do it! While his typical subject matter is based on Caribbean nature and people, he's even done commission of a polar bear! Check out his website if you're interested in getting a piece for your home.
http://fiberartistjourney.com/wp-content/uploads/2017/12/Christina-Fairley-Erickson-575x156-300x81.png
0
0
Christina Fairley Erickson
http://fiberartistjourney.com/wp-content/uploads/2017/12/Christina-Fairley-Erickson-575x156-300x81.png
Christina Fairley Erickson
2019-01-23 18:45:57
2019-01-23 18:54:45
Batik in Barbados