Notice
: Undefined variable: img_style in
/var/www/wp-content/themes/enfold/config-templatebuilder/avia-shortcodes/av-helper-masonry.php
on line
497
Notice
: Undefined variable: img_style in
/var/www/wp-content/themes/enfold/config-templatebuilder/avia-shortcodes/av-helper-masonry.php
on line
497
Notice
: Undefined variable: img_style in
/var/www/wp-content/themes/enfold/config-templatebuilder/avia-shortcodes/av-helper-masonry.php
on line
497
Notice
: Undefined variable: img_style in
/var/www/wp-content/themes/enfold/config-templatebuilder/avia-shortcodes/av-helper-masonry.php
on line
497
Notice
: Undefined variable: img_style in
/var/www/wp-content/themes/enfold/config-templatebuilder/avia-shortcodes/av-helper-masonry.php
on line
497
Notice
: Undefined variable: img_style in
/var/www/wp-content/themes/enfold/config-templatebuilder/avia-shortcodes/av-helper-masonry.php
on line
497
Notice
: Undefined variable: img_style in
/var/www/wp-content/themes/enfold/config-templatebuilder/avia-shortcodes/av-helper-masonry.php
on line
497
Notice
: Undefined variable: img_style in
/var/www/wp-content/themes/enfold/config-templatebuilder/avia-shortcodes/av-helper-masonry.php
on line
497
Notice
: Undefined variable: img_style in
/var/www/wp-content/themes/enfold/config-templatebuilder/avia-shortcodes/av-helper-masonry.php
on line
497
Notice
: Undefined variable: img_style in
/var/www/wp-content/themes/enfold/config-templatebuilder/avia-shortcodes/av-helper-masonry.php
on line
497
Notice
: Undefined variable: img_style in
/var/www/wp-content/themes/enfold/config-templatebuilder/avia-shortcodes/av-helper-masonry.php
on line
497
Notice
: Undefined variable: img_style in
/var/www/wp-content/themes/enfold/config-templatebuilder/avia-shortcodes/av-helper-masonry.php
on line
497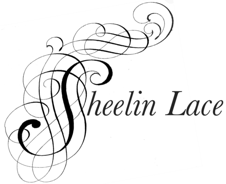 Have you ever got to the end of a trip and realized you really missed out on something wonderful?  Well, here's a place that I will be sure to put at the top of my itinerary next time!
The Sheelin Lace Shop is located in the picturesque village of Bellanaleck, in Northern Ireland.
It is a treasure trove of Antique Irish Lace items and other vintage textiles and clothing.  Items for sale include antique wedding dresses, wedding veils, shawls, collars, bonnets, christening gowns, 1920's dresses, fans, headpieces and vintage jewelry.  They also have a small museum showcasing spectacular pieces in their shop.
Items can also be purchased online through the website shopping page at http://sheelinlace.com/
You can also follow their Instagram page: @sheelinlace
Here are some examples of different types of Irish lace (all available to purchase at the Sheelin Lace Online Store!):