Rust and Eco-Dyeing Workshop Day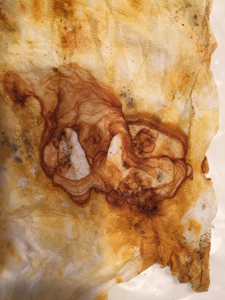 Have you ever been mesmerized by the exquisite patterns and gentle colors of rusted or eco-dyed fabric? In July, some of the students from my Surface Design Lab at Lake WA Institute of Technology joined me for a day of exploring different techniques in natural dyeing.
We started the day with prepping the mordant for the rust dyed fabrics- and picking a piece to do a longer processing (1-7 days).  We moved our working table to the shade, since we had a beautiful summer day for working outside.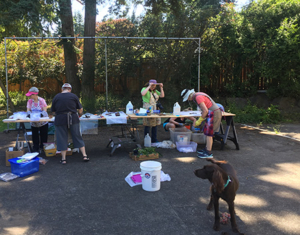 My 2 year old German long-haired pointer, Leah, supervised!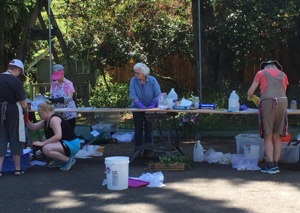 After getting the pieces that were going to process overnight complete and wrapped in plastic, we worked on pieces that we were going to "cook".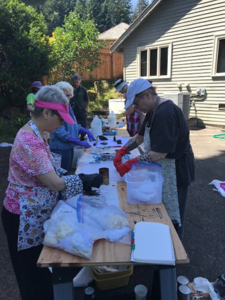 These were rolled with rusty items and botanicals (leaves, etc.) and placed in an aluminum or tin can.  Then, it was off to the barbeque!
We spread out our pieces at the end, getting a broad assortment of colors and patterns.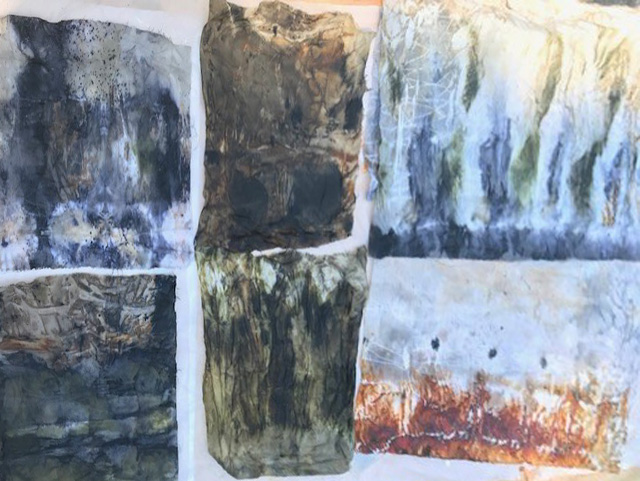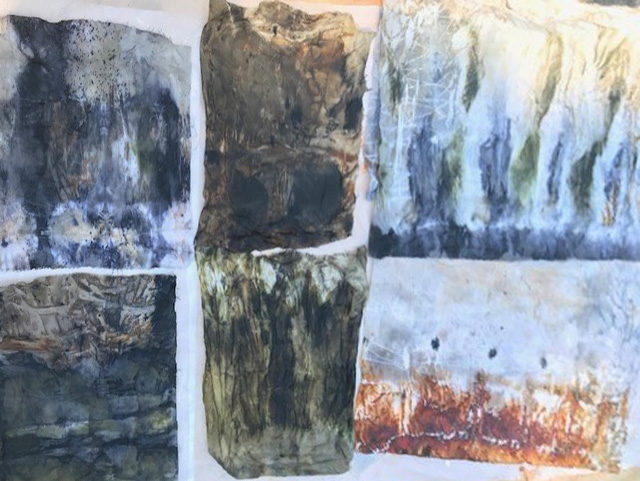 And everyone went home with their pieces and then got to unwrap their surprises from the rust dyeing!